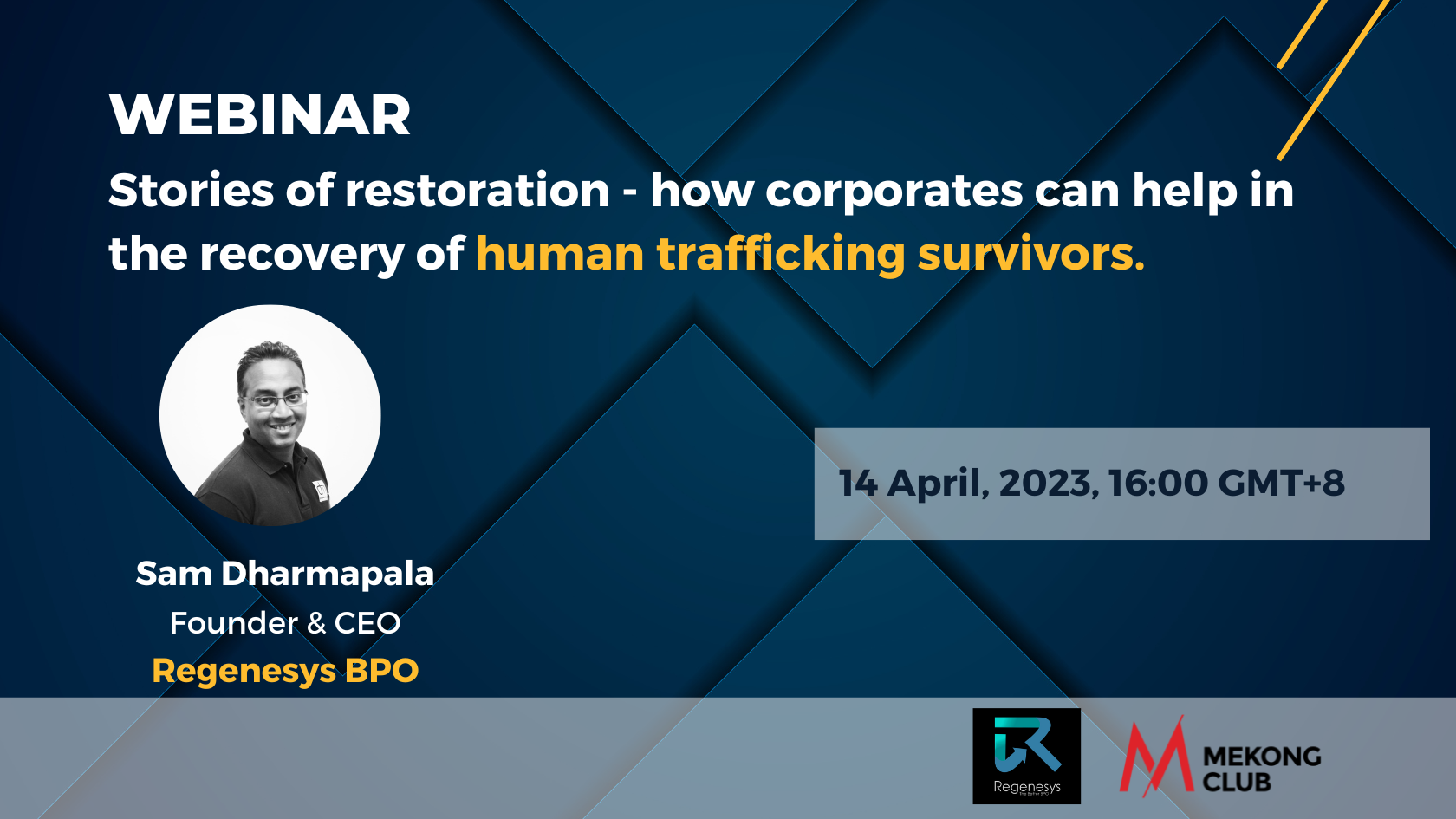 Stories of Restoration: A Webinar on Corporate Contributions to Human Trafficking Survivor Recovery
14th Apr, 2023
4:00 PM to 5:00 PM
Ever wondered what happens to survivors of human trafficking after they are rescued? How can a survivor ever recover from severe trauma? Are there scalable methods and models out there to help the many who are rescued?
Nine years ago, Sam Dharmapala was working a corporate job and had the same questions when he found out about human trafficking. It eventually prompted him to start a technology-based social enterprise that not only employs survivors but also walks alongside them in their journey of recovery and restoration.
Today Regenesys BPO employs over 300 staff in the Philippines and Nepal, of which over 90% are from a trafficked, abused or highly vulnerable background.  Regenesys BPO serves corporates across the world and enables them to use their procurement spend in a way that makes a profound impact.  The vision of Regenesys BPO is to operate across human trafficking hotspots across the world.